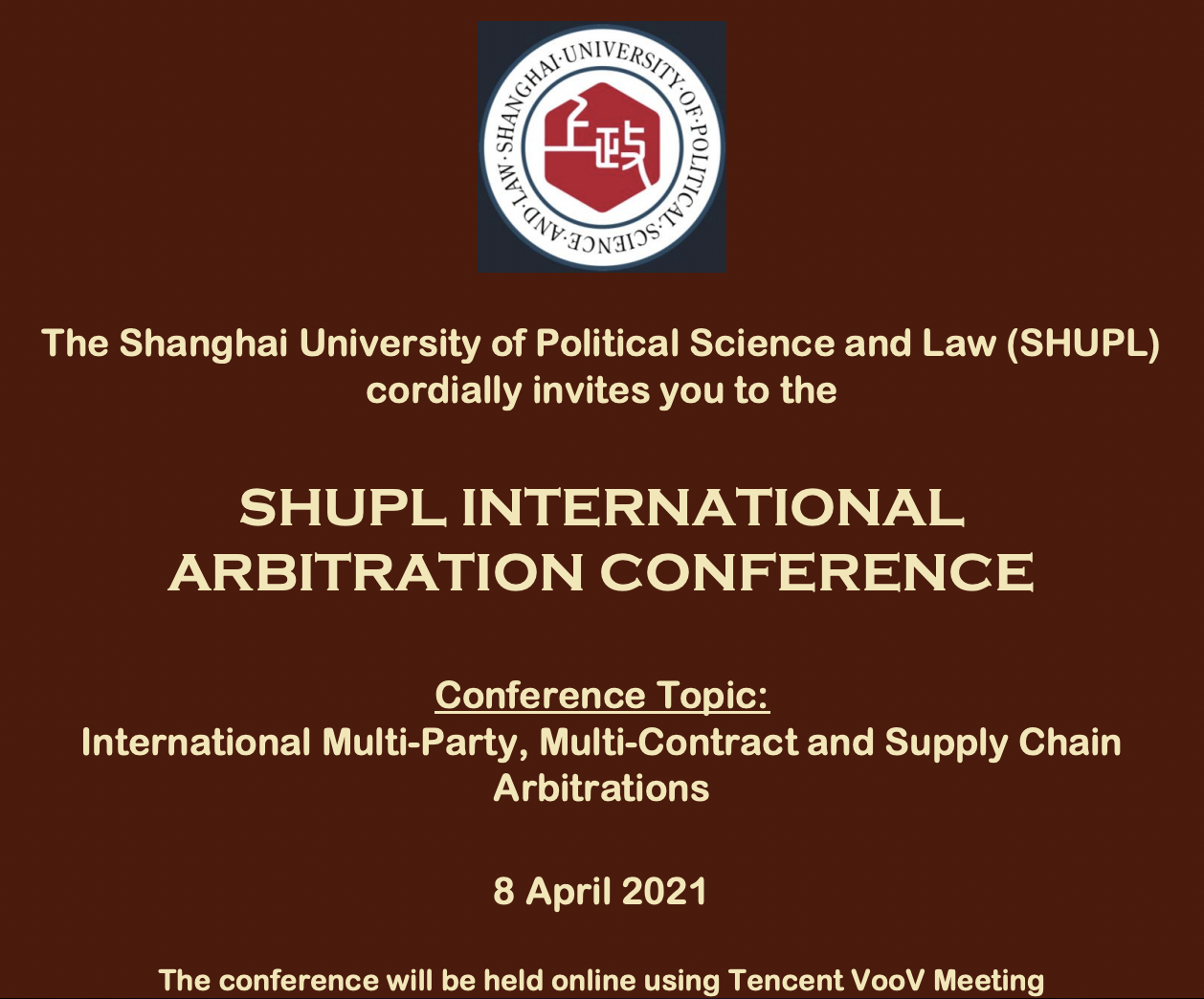 SHUPL INTERNATIONAL ARBITRATION CONFERENCE
8th April 2021, 11:00 am Beijing time
By the Shanghai University of Political Science and Law jointly with the European-Chinese Belt and Road Initiative Association (President Dr. Dr. Adolf Peter)
Speakers of the event include Mr. Cui Yang, Deputy
Secretary General, CIETAC European Arbitration Centre,
Vienna, Austria and Dr. Alice Fremuth-Wolf, Secretary
General, Vienna International Arbitral Centre (VIAC),
Vienna, Austria
Please register under inter.lawschool@shupl.edu.cn
CAI and International Investment Arbitration Summit
26 March 2021 – 13:30 Beijing time (GMT +8)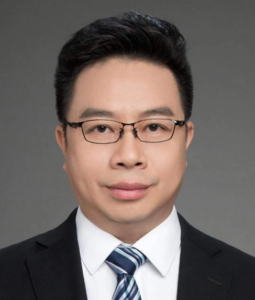 ECAA's Honorable Member Professor Wenhua Shan will be moderating the opening session of CIIAF on 26 March 2021 The main topic lies on the Comprehensive Agreement on Investment (CAI) between China and the EU:
"It was a tremendous delight to see what was proposed 20 years ago successfully concluded – I wish it sails through and drives both economies towards a brighter future", so Professor Wenhua Shan, Dean of School of Law at Xi'an Jiaotong University, Executive President of CIIAF and Honorable Member of ECAA.
Vice Chairman & Secretary General of CIETAC and CIETAC EU, Mr Chengjie Wang, will be giving an opening speech on the conference.
Opening Ceremony
2021
Vienna & Beijing
The European Chinese Arbitrators Association (ECAA) is a newly established non-governmental association under the laws of Austria designated to European and Chinese arbitrators and arbitration experts. 
ECAA shall encourage cross-border nominations of arbitrators, hence the introduction of experienced Chinese arbitrators to European arbitration counsels and European arbitrators to Chinese arbitration counsels. ECAA has been founded by five Chinese arbitration experts and five European arbitration experts, with CIETAC European Arbitration Centre as first Advisory Board Member.