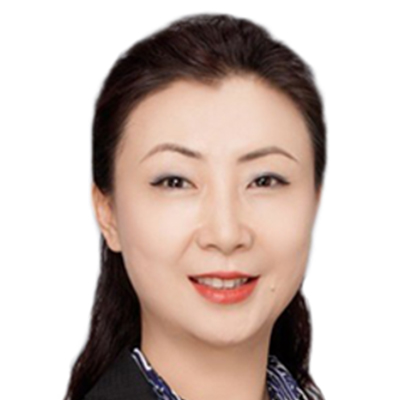 Jessica Fei is one of most well-known international arbitration experts in PR China. She is the joint coordinator of King & Wood Mallesons' (KWM) worldwide arbitration practice, and a member of the firm's DR management team in charge of cross-border disputes. She has been involved in international arbitration work since 1994. She started her career at CIETAC Beijing as case manager, where she worked seven years. After Columbia Law School she spent about a year with ICDR/AAA in New York. Prior to joining KWM Jessica has practiced for a number of years with leading international law firms based in Beijing, Shanghai, New York, Singapore and Hong Kong. Immediately prior to KWM, Jessica was a dispute resolution/ arbitration partner of Herbert Smith Freehills in Beijing during 2011 to 2019.
When did you decide to focus on arbitration and international arbitration law?
To me it is a natural process. I started my arbitration career in the 90s with CIETAC, being the leading arbitration institution in China, where I was lucky to obtain good training through active involvement in case administration and hearings. With my language advantage, I see international arbitration as an area I could continue to develop. Over the years, I became more and more confident that I could do well in international arbitration, so here am I still enjoying arbitration practice.
What was the most challenging case (anonymous description of legal issues)?
It was one of my early cases acting as arbitration counsel on a very complicated case, involving multiple parties. Our client was a Chinese state-owned enterprise, the opposing party adopted a very aggressive approach, and the circumstances of the cases were not in favour of the client at first. The disputes concern manufacture of complex machinery and international sale of goods, and the claims relate to late delivery and quality issue with significant claims and counterclaims. It was a very tough fight in all aspects. Our team hailed at the evidential hearing and eventually won big for the client with costs. Then we also assisted client in defending the setting aside proceeding at the seat and successfully enforced the award to client's full satisfaction. With overall big win, client was very pleased. So hard work does reward.
As an arbitration practitioner, do you see any particular change in the international arbitration landscape in the so-called post-pandemic era?
The impact of pandemic is still continuing. One particular change caused by the pandemic is the method of hearing in international arbitration for cross-border disputes, which has been largely changed to virtual hearing due to travel restrictions. This will likely influence the post-pandemic era – a positive influence might be that not all hearings need to be in person (which was the norm) in particular when the matter value and complexity do not warrant the costs of having a physical hearing; parties and arbitrators would be more flexible in adopting remote hearing or hybrid hearing (for example some witnesses could be examined remotely). As a consequence, electronic presentation of evidence will play a more important role, and hard-copy submissions may not be necessary in many cases.
What advice would you give to young law students who aim to specialize on arbitration law?
For those young students who would like to develop a career in international arbitration, I would suggest them, that on top of achieving good academic results on law courses at school, (1) do readings on arbitration related topics, and participate in moot arbitration competitions to acquire more knowledge and understanding of IA (which at the same time may test whether he or she is fit for the practice); (2) develop solid and logical drafting skills; (3) do internships with arbitration institutions or senior arbitrators, arbitration team of law firms; and (4) develop good language skills (English is of particular importance while bi-lingual capability is a significant advantage in serving non-English speaking clients).